This started as a thread in the SmallMotorHome Forum, with a new user asking about storage. I thought I'd jot down some of the things that have worked for us in our (older style) R20 Hi.
Liz and I have taken it as a major challenge to try and cram as much as possible into the tiny space whilst still having everything close to hand. Oh, and without any permanent modifications to the van. Oh and whilst spending as little money as possible.
Really Useful Box company do a 12l box, two sit nicely on top of the loo in an R20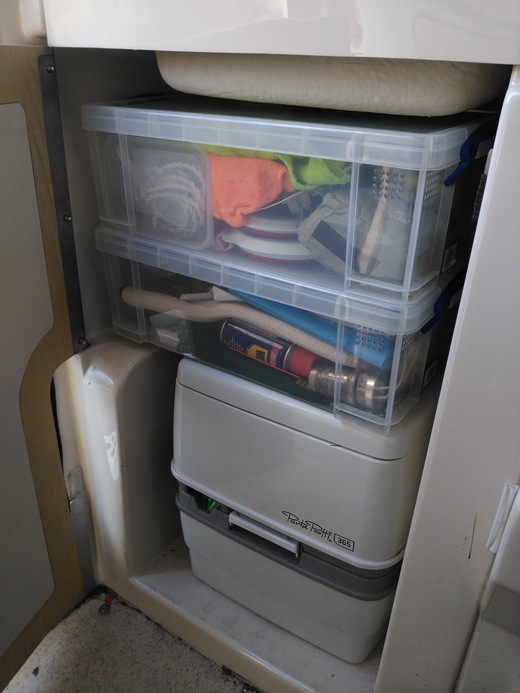 These boxes hold spare kitchen bits, including our small 12v cordless kettle, batteries, tools, and other odds and ends
IKEA do some great pots that clip neatly onto the pelmet - originally they were the Bygel range which were quite rounded and came in a range of colurs but they have recently replaced them with white, square Sunnestra potsa which look a little neater and hold a little more.
This picture shows a translucent Bygel pot next to 4 Sunnestra ones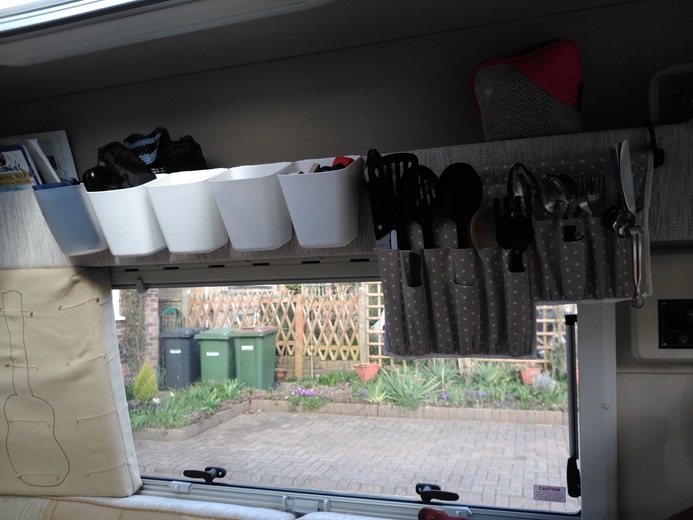 These little pots are brilliant at holding the day-day essentials, pens, pencils, small tools, medication, sewing bits and scissors, hairbrushes, torches etc. Overnight they hold spectacles within easy access so last thing at night it is easy to take of specs (and ear-rings in Liz's case) and drop them into a pot where they can be quickly found if needed
A couple of other things to note in that picture - our home-made cutlery and utensil hanger



The opposite pelmet has more Sunnestra and our coffee mugs and all important beer tankards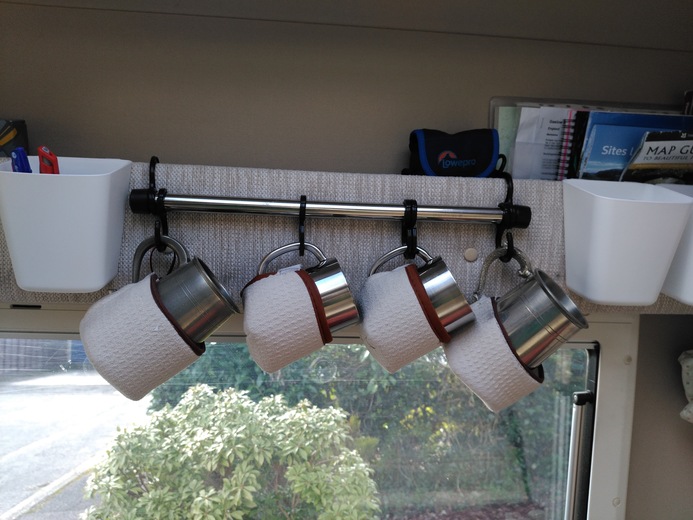 Yep, that's it, just two mugs and two tankards - one each for Liz and I - if you visit us please bring your own coffee mug (and your own coffee - we only have filter coffee for our filter coffee mugs (not pictured).
By the way, those jackets on the drinkware are not for insulation - merely to stop clanging together when travelling.
That chrome rail has recently been replaced by 4 cheap IKEA Sunnestra hooks which clip onto the pelmet a bit better but may not be so secure for the mugs - an ongoing experiment.
One last item on the pelmet is our home-made washbag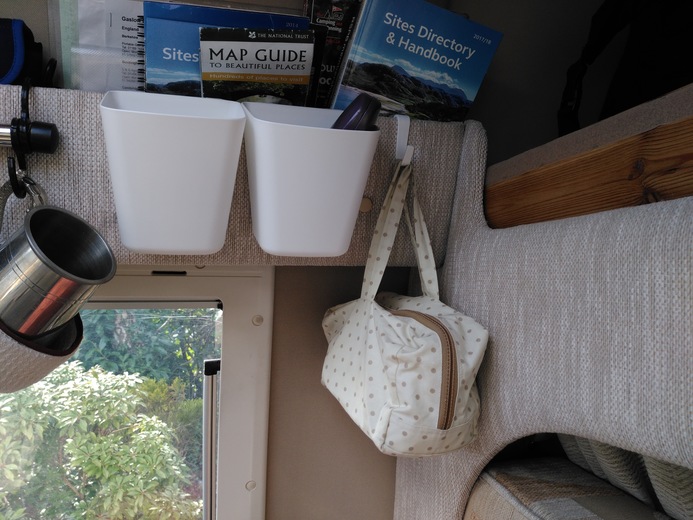 B&M/Home Bargains or maybe even Poundland do a short double over-the-door towel rail one which is perfect size for the rear high locker doors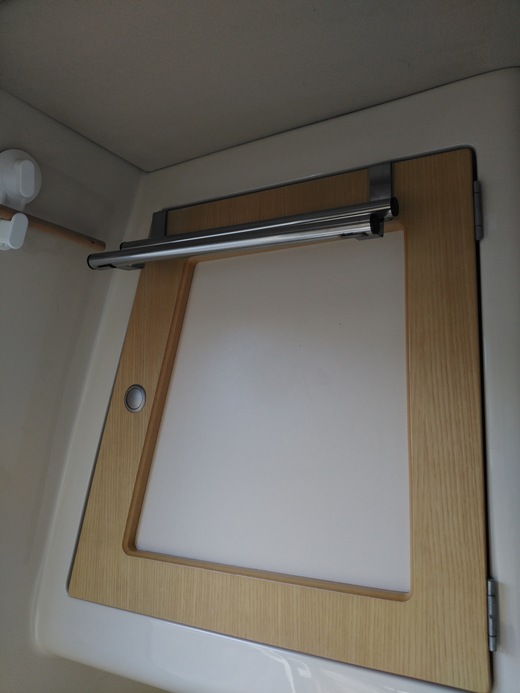 and the single version cut at about 3/4 length and a dowel inserted makes a rail that can open to allow inserting a kitchen roll